Creating a new Space
Users can create Spaces by going to the Spaces tab available to any Standard, Finance, or Enterprise user.

Steps to create a Space
1. Select Create new Space.
2. Choose an associated account and name for the Space.
3. Select all of the Space options such as:
Require an email address

Allow downloading
Set expiration date
Passcode protect 
4. Choose or upload existing content to add to your Space.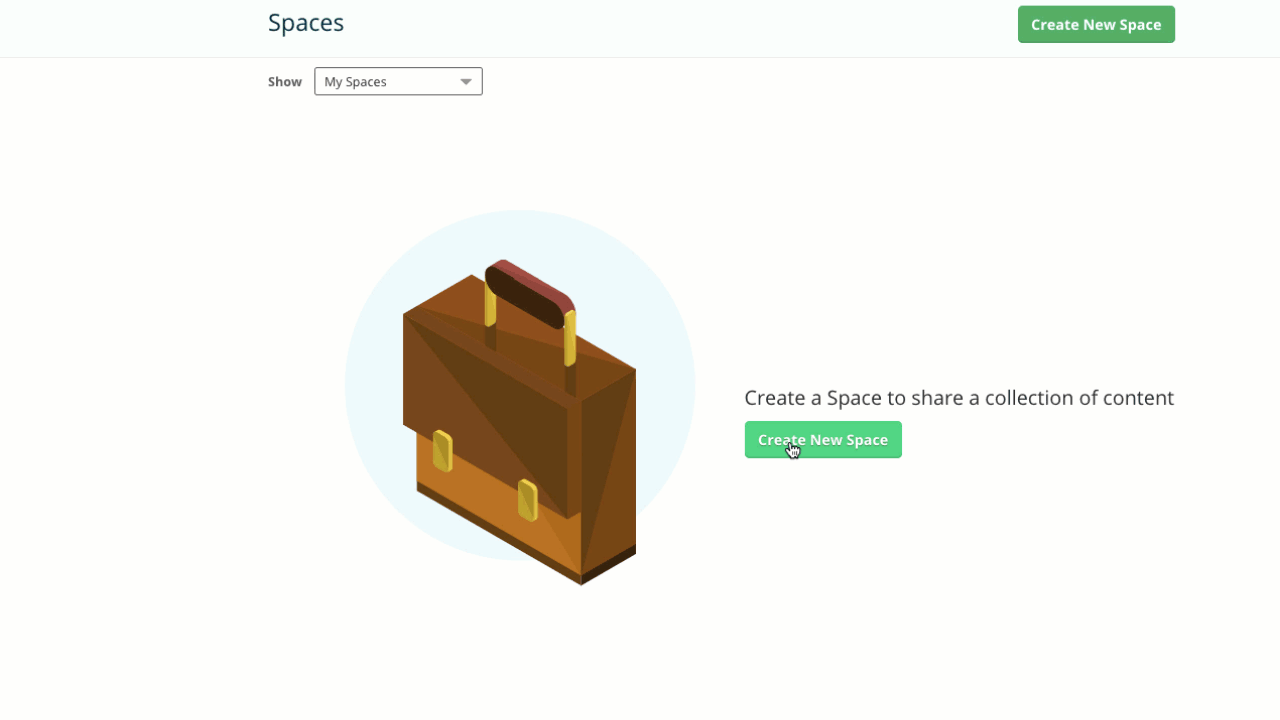 Visit Adding and updating content in a Space to learn more.