To create a Space, click on the Spaces icon on the left menu.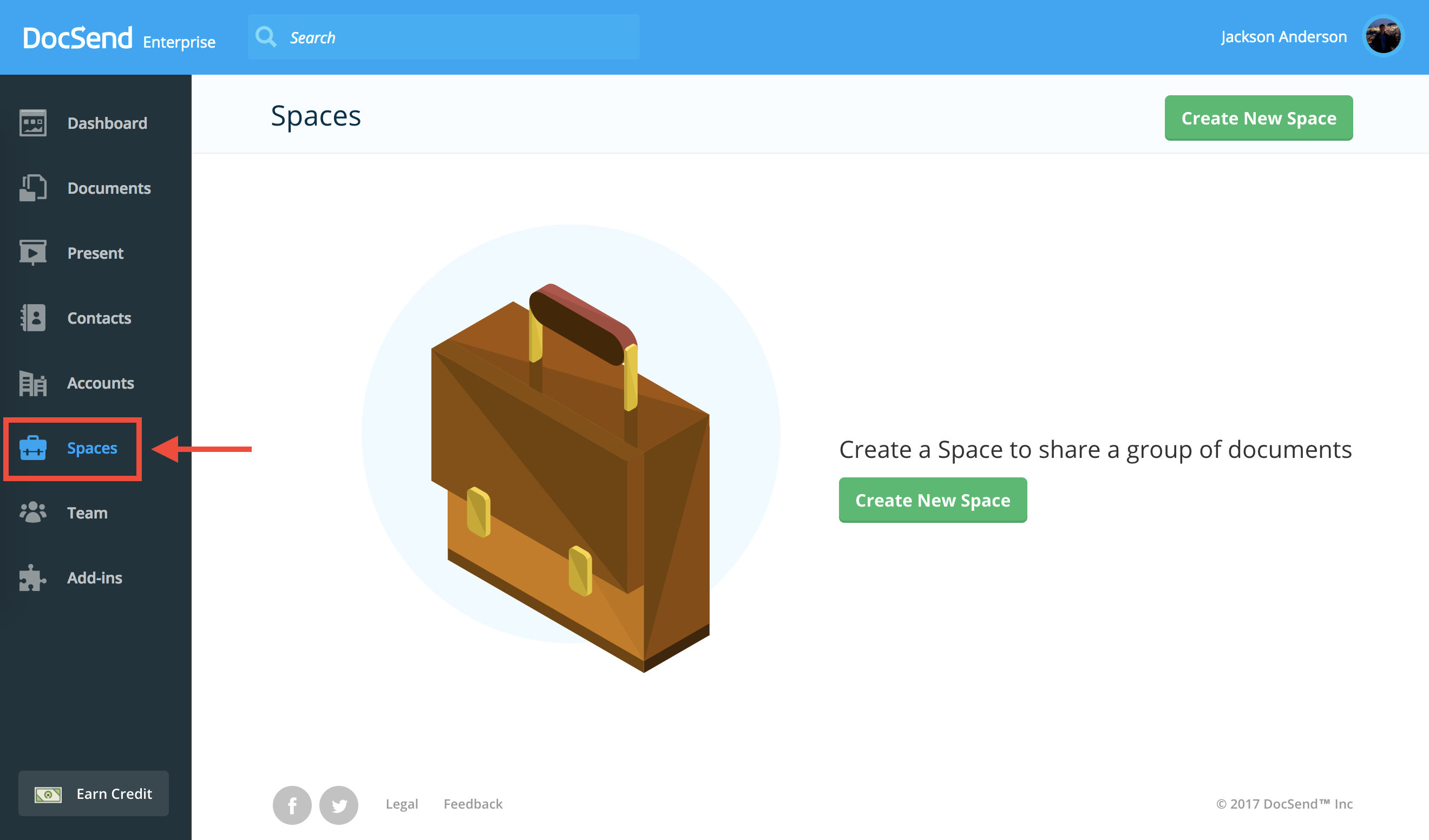 After clicking into Spaces, click the "Create New Space" button and fill in the requested information.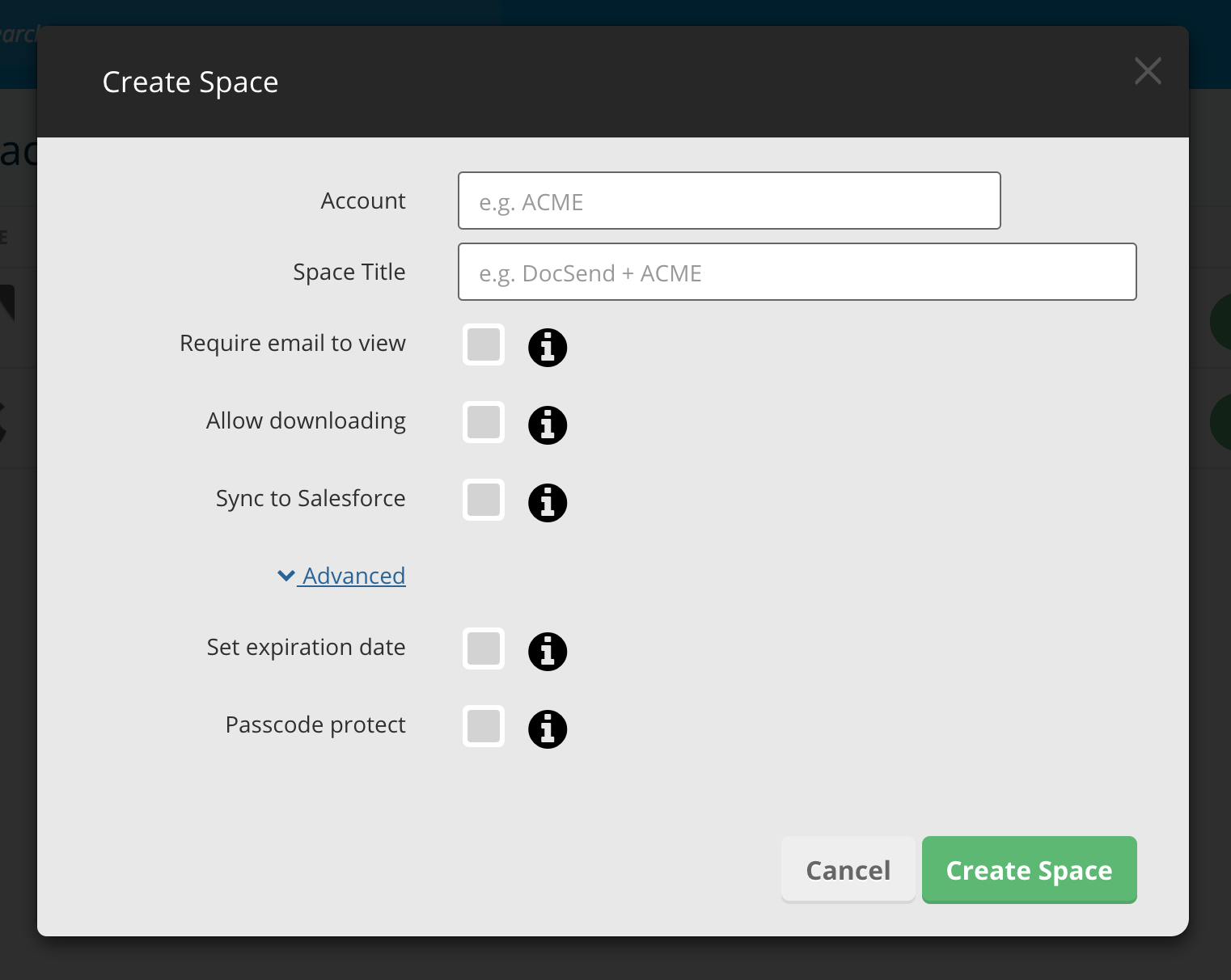 From here, you can choose to customize your Space's header image, add a subtitle, and most importantly, add documents! Click the Eye icon to preview your Space from the viewer's perspective as well as the toggle switches to change your Space and documents' accessibility.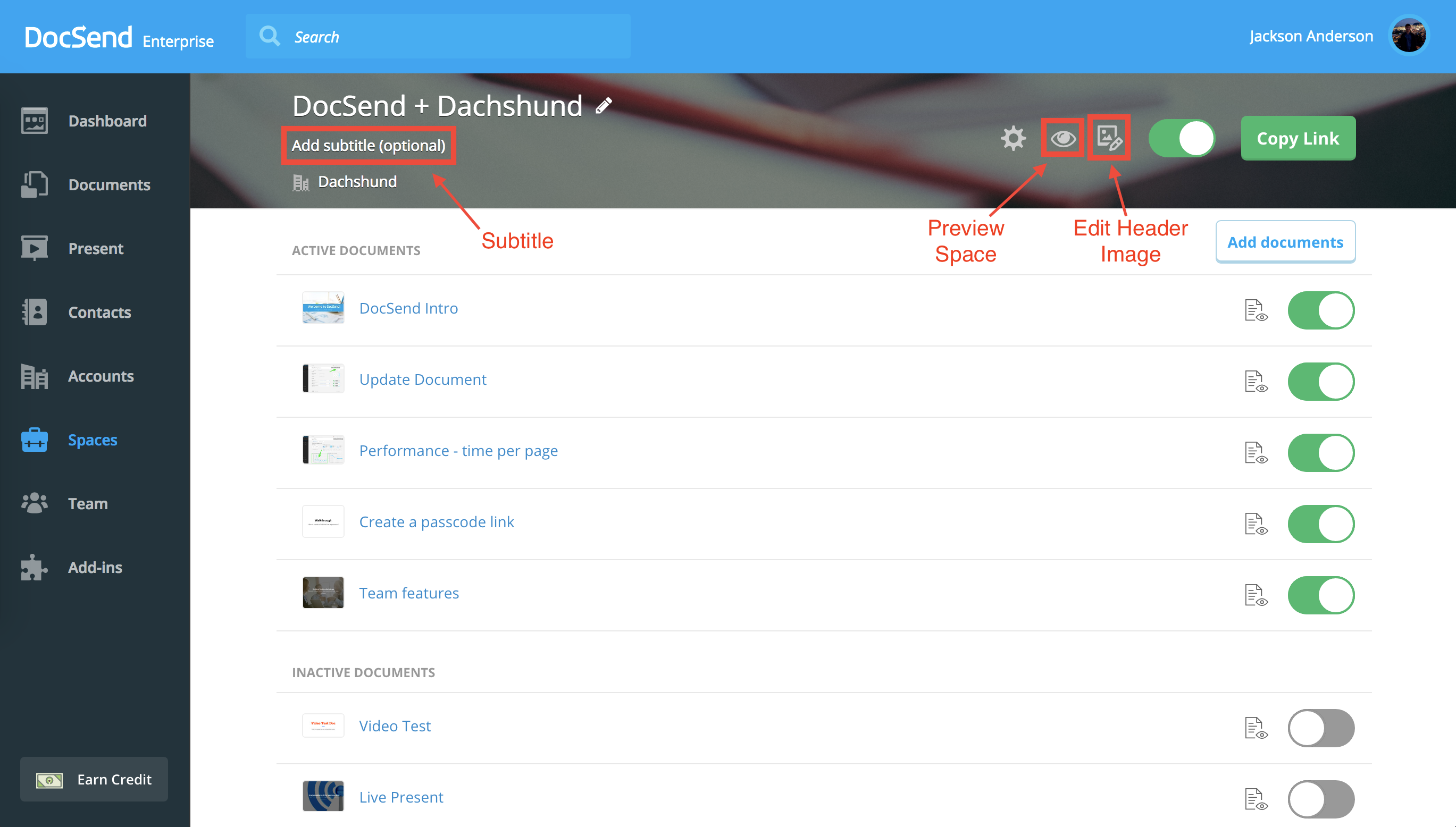 Want to learn more about Spaces?
Read our blog post! https://www.docsend.com/introducing-docsend-spaces/